Car Rental from Udaipur to Jodhpur
Hire a Car from Udaipur to Jodhpur & enjoy the picturesque landscape while you travel comfortably!
Why you must include Jodhpur in your Rajasthan Travel Plan?
Jodhpur, the second largest city in Rajasthan, is known as "Sun City" for its warm, pleasant weather throughout the year. The bright blue painted houses dotting the perimeter of the Mehrangarh Fort, give its other name the "Blue City." With several historical forts, majestic palaces and splendid temples, Jodhpur is a must see during your visit to Royal Rajasthan.
How to Reach Jodhpur from Udaipur?
The best way to reach the Blue City is to Rent a Car From Udaipur to Jodhpur with us. We at RCH, are well-known for our efficient services and diverse fleet. This is why we are one of the most sought after car rental companies in Udaipur.

With English speaking trained and courteous drivers, unbeatable quality, affordable prices and a wide variety of vehicles, your trip with us will be more than just a means to reach your destination. We offer you the complete road trip experience!

We ensure that your entire journey right from booking your Udaipur to Jodhpur car services to the time you reach your destination is stress-free and fun-filled.
Why Book a Car from Udaipur to Jodhpur?
The advantages of choosing us are:
* You can schedule your trip at any time depending on your convenience.
* Halt anywhere along the journey and take a short break while you enjoy the tourist destinations en-route.
* Arrive at your destination feeling refreshed and ready to take on all that Jodhpur has to offer
* Pick up and drop directly at your place of stay, thereby eliminating the need to hire an auto or taxi separately.
* No more worrying about the safety of your luggage
Important Info to help you Plan your Travel from Udaipur to Jodhpur
The distance between the two cities is 259 kms and takes around four and a half hours.
* Each vehicle can accommodate up to two pieces of luggage for each traveller * Fuel expense including the driver's wages are inclusive of the Udaipur to Jodhpur car rental booking prices * Parking at tourist destinations on route is not included in the fare
How to Choose the Right Vehicle?
You can choose the four wheeled drive for your trip depending on the number of travellers in your group and your travel budget.
| | |
| --- | --- |
| Vehicle Type | No of Travellers |
| Toyota Etios | 4 + 1 driver |
| Tata Indigo | 4 + 1 driver |
| Chevrolet Tavera | 7 + 1 driver |
| Toyota Innova | 6 + 1 drivers |
| Tempo Traveller | 9 + 1 drivers |
| Mini Coach | 18 + 1 driver |
| Bus | 25 or 35 + 1 driver |
Major Tourist Destinations on route from Udaipur to Jodhpur
The drive is gorgeous, and additionally, you can take a short break to visit the following heritage sites:
| | |
| --- | --- |
| Kumbhalgarh Fort | – It's at a distance of 80kms from Udaipur and was built in the 15th century. |
| Ranakpur Temple | This Jain temple is located near the town of Sadri in Desuri Tehsil and is one of the most spectacular Jain temples in the country. The speciality of this temple is the 1444 marble pillars of which no two are the same. |
Apart from these, there are several quaint villages and farms all along the route. Camels, Monkeys, horse-drawn carts are the norm here.
So, what are you waiting for?
Book a Car on Rental from Udaipur at Jodhpur at the most affordable prices and Enjoy your Travel!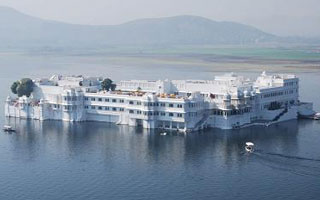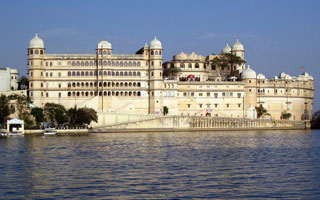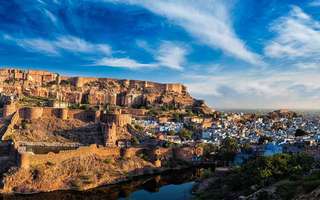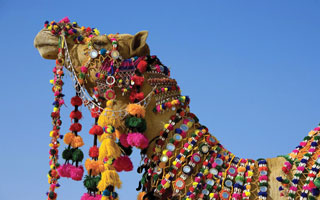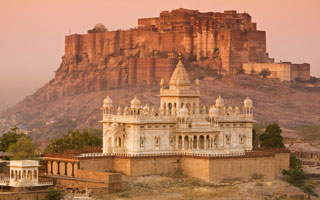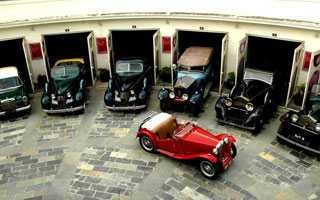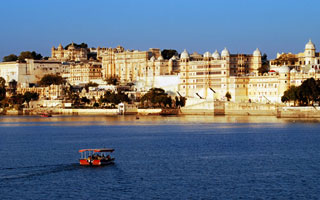 Back