Car Hire from Udaipur to Mount Abu
Call us to Book a Car from Udaipur to Mount Abu
Your trip to the Lake City, Udaipur is incomplete without visiting the nearby hill station of Mount Abu. Presenting a delightful concoction of culture, history and unparalleled scenic vistas, Mount Abu is one of the most popular tourist destinations in Rajasthan.
Why Visit Mount Abu during your Trip to Udaipur? :-
Mount Abu is the only hill station in the desert state of Rajasthan and is renowned for its amazing natural beauty and picturesque vistas. Perched at the height of 1220 metres above sea level, it's popular with both local and overseas tourists. Visitors throng this tiny hill station, especially during summer, to escape the heat of the scorching desert plains.

Most tourists hire a car from Udaipur to Mount Abu as an overnight trip or even a day trip. Mount Abu is home to several ancient and medieval sites that are popular with tourists who are looking to get a peek into the rich, cultural heritage of the place. Also, it's an excellent spot to rejuvenate and refresh yourselves among the lush green forests of the magnificent Aravalli ranges, the oldest mountains of India.
Why Rent a Car from Udaipur to Mount Abu? :-
Mount Abu is at a distance of 163 kms from Udaipur, and it takes around 3-4 hours by road. You can take the NH-27 from Udaipur till Abu Road, and head via Abu Road to reach your destination. The road to Mount Abu has sharp hairpin bends that offer breathtaking views of the surrounding mountain ranges. The road to Mount Abu is not just traveling from Point A to B. It's a destination in its own right. With several photogenic spots and popular tourist destinations, all along the way, it's what sets the tone for your stay at Mount Abu.

Udaipur to Mount Abu Car Rental Services give you the freedom to halt anywhere along the way to enjoy the scenic beauty at your own pace. Lose yourself in the enchanting beauty of the lush, forest ranges. And the best way to do it is from the comfort of your own private taxi! Don't worry about navigating the treacherous slopes of the hill station. Leave it in the hands of your expert driver, while you sit back and enjoy the fertile beauty of the region. After all, vacations are the best time to relax, refresh and rejuvenate.
Why Choose us for your Journey from Udaipur to Mount Abu? :-
We are one of the best car rental companies in Udaipur for inter-city travel in Rajasthan. We offer car hires to several popular tourist destinations in and around Udaipur like Nathdwara, Jodhpur, Jaipur, Mount Abu and much more.

You can choose the best vehicle that suits your needs depending on your travel group size and budget. We have several types of four-wheelers in our fleet like hatchbacks (Tata Indica, Tata Indigo), Luxury Sedans (Swift Dzire, Toyota Etios,), MUVs (Chevrolet Tavera, Toyota Innova), mini coaches and buses. We have both air-conditioned and nonair-conditioned vehicles to suit the needs of all types of travelers.
We offer reliable and affordable Udaipur to Mount Abu Car Rentals at the most affordable prices.
Contact Us Today to book a Taxi from Udaipur to Mount Abu at the Best Price!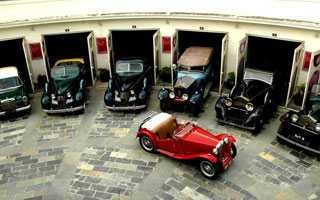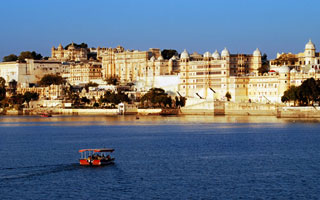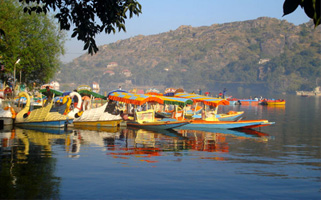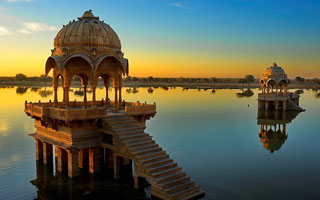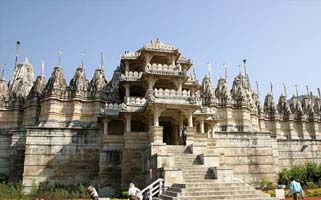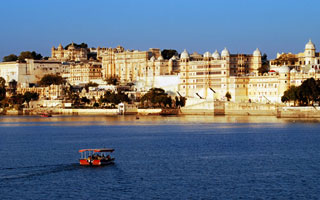 Back