Car Rental from Udaipur to Nathdwara
Travel from Udaipur to Nathdwara
We offer Udaipur to Nathdwara Car Rentals at super affordable prices. Our extensive fleet of vehicles in Udaipur is highly convenient and takes the stress out of your planning and traveling, while on vacation, helping you enjoy a highly comfortable travel.
Why Include Nathdwara in your Udaipur Vacation?
Nathdwara is one of the most popular places in Rajasthan, that doesn't need an elaborate introduction. It's the home of Sri Nathji Temple, one of the most visited pilgrimage centres in the whole country. The shrine was built in the eighteenth century and houses the idol of seven-year-old Balkrishna, known as Shrinathji.
Visit the most popular Krishna Temple in the country by making use of Udaipur to Nathdwara Car Rental Services at the most competitive prices!
Thousands of devotees throng this shrine all throughout the year to seek the Lord's darshan and to receive his blessings.
Darshan Timings – The timings vary a bit during popular festivals and occasions. The regular timings are as follows:
4.30 am to 7.30 am
09.30 am to 11.30 pm
3.30 pm to 4.30 pm
5.15 pm to 6.30 pm
Why Hire a Car Rental from Udaipur to Nathdwara?
* Nathdwara is at a distance of 52 kms from Udaipur and takes roughly one hour to reach. So, you can easily plan a half-day trip from Udaipur. Visit the pilgrimage centre and be back to Udaipur, the same day.
* As Nathdwara is a popular pilgrimage destination in the country, relying on public transport to reach the town, can be a bit chaotic, especially during holidays and popular Hindu festivals. Eliminate the stress by visiting Nathdwara.
* The drive is scenic, and when you book a private taxi, you can take short breaks during the trip to enjoy a leisurely picnic in the picturesque countryside, all along the route.

Why Choose Us for your Trip to Nathdwara from Udaipur?
Now, that you have decided to Book a Car from Udaipur to Nathdwara, wondering how to get it done? Fear not, We are at your service to provide you with the best car rental services in Udaipur.

Check out a few benefits of hiring us: * Courteous, trained, English-speaking drivers who are knowledgeable of the local tourist destinations, so that you reach Nathdwara with minimal wait.
* Pick-up and drop right at your place of stay in Udaipur. * No having to rely on unreliable public transport or haggle with taxi drivers. We offer the best Udaipur to Nathdwara Fares.
* You can also make use of ongoing discounts during promotional periods.
* Choose from a Wide range of fleet to accommodate your travel group and budget.
* We are one of the most reliable and trusted car rental companies in Udaipur with thousands of happy customers.

Vehicles available with Us:
We offer a range of four-wheelers to suit the needs of our clients. Some of the vehicles that are a part of our fleet are Budget – Tata Indigo, Toyota Etios, Chevrolet Tavera, Toyota Innova, Luxury Sedans like Mercedes Benz, mini coaches and buses. You can choose between Air Conditioned and non-Air Conditioned vehicles depending on your preference.
So, what are you waiting for?
Rent a Car from Udaipur to Nathdwara and Visit the renowned Shrine of Shrinathji!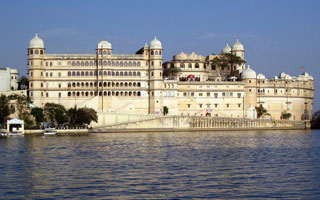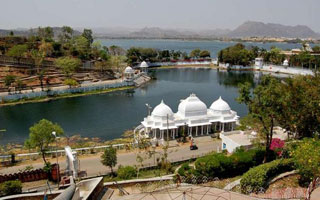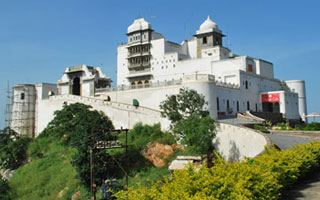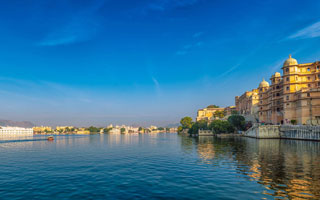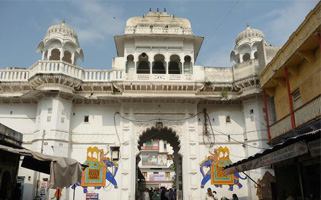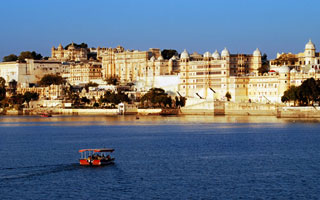 Back